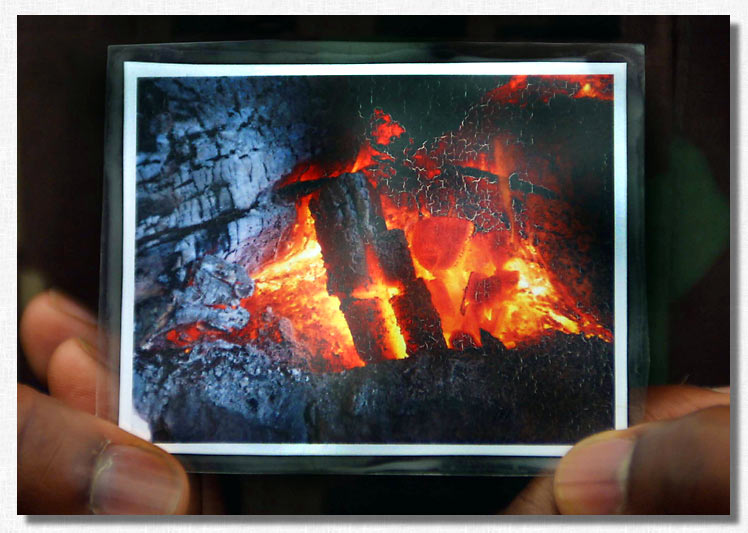 U.S. Army photo by Spc. Lorie Jewell.
Jill Colgan carries a photo of a fireplace image she calls "Ben's Cross" as a reminder of her husband, Lt. Ben Colgan, who was killed in Iraq last year. She gave a copy of it to one of his Soldiers, Sgt. Marquette Whiteside.
Photograph courtesy of U.S. Army.
---
U.S. Military Gallery 3 Gallery 2 Gallery 1 Subject Gallery
Credits:
"Bens Cross" - Lt. Ben Colgan, U.S. Army photo by Spc. Lorie Jewell (June 16, 2004). Photo courtesy of U.S. Army.

United States Army
http://www.army.mil/

Background pattern courtesy of ©