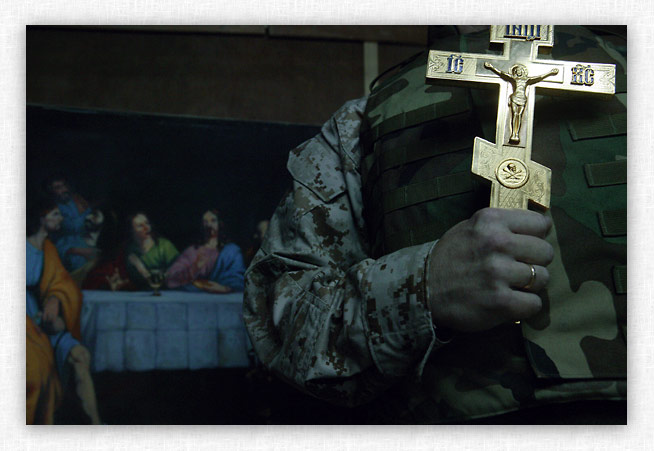 U.S. Marine Corps photo by Sgt. Luis R. Agostini.
Navy Cdr. Carl J. Cwiklinski, chaplain for Headquarters and Service Battalion, 1st Force Service Support Group, carried the crucifix shown here inside of his body armor during the Baghdad invasion last year. Some Marines and sailors possess symbols of faith for good luck or good fortune, while others use charms and symbols as a point of contact to activate their faith in God to protect them in times of trouble. Cwiklinski is a 50-year-old native of Buffalo, N.Y.

Photograph courtesy of the U.S. Marine Corps.
---
U.S. Military Gallery 3 Gallery 2 Gallery 1 Subject Gallery