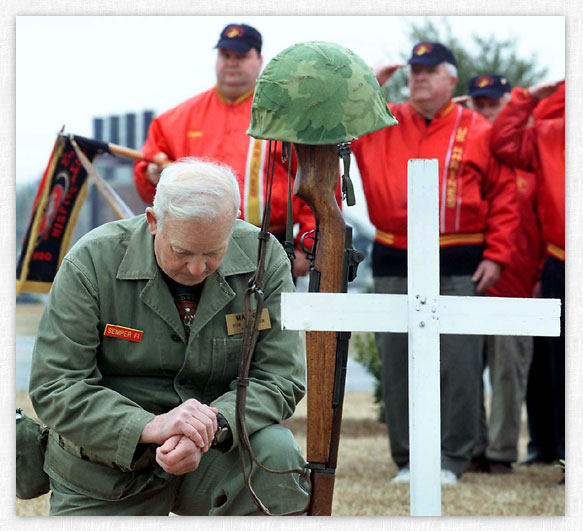 U.S. Marine Corps photo by Sgt. Bobbie J. Bryant.
Veterans from Buffalo, N.Y., recently spent five days aboard Camp Lejeune. While here, the Renegade Platoon held a Silent Salute Ceremony to honor fallen Marines. Bob Priester enacts the poem A Helet On A Rifleas it is read.

Photograph courtesy of the U.S. Marine Corps.
---
U.S. Military Gallery 3 Gallery 2 Gallery 1 Subject Gallery
Credits:
Silent Salute Ceremony to honor fallen Marines, U.S. Marine Corps photo by Sgt. Bobbie J. Bryant. Photo courtesy of the U.S. Marine Corps - PhotoID: 2001222133316.

United States Marine Corps
http://www.usmc.mil/

Background pattern courtesy of ©