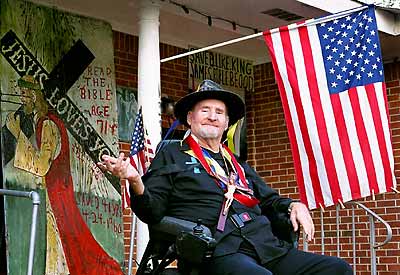 William Carlton Rice - builder of the Cross Garden
Photograph by © Eric Shindelbower
"I am not an educated man. I only went through the eighth grade, but I've got the best diploma in the world, from God, Jesus and the Holy Ghost."
- William Carlton Rice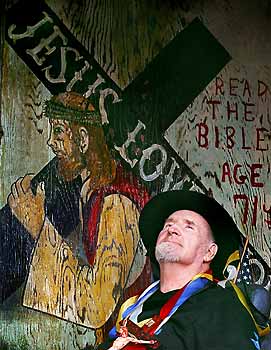 Manipulated photo by © Eric Shindelbower
---
W. C. Rice's Cross Garden Gallery Subject Gallery

W. C. Rice quote taken from Cross Garden article by Barbara Knight/ © The News Record, Wed. Sept. 15, 1999.
Used by permission of © The Montgomery Advertiser.
Background pattern courtesy of the ©